On Saturday the 11th September I visited the Mkhombo Dam Nature Reserve (chapter 57 in Birding Gauteng). I arrived at the entrance gate, paid the R25 entrance fee and discovered that I did not need to make special arrangements at the other gates as they were now all left open. The 2 kilometer drive to the wall was quiet in terms of birding apart from African Yellow-billed Hornbill, Long-Billed Crombec and African Grey Hornbill, but at the dam I saw plenty of birds on the wall and down below the wall in the gorge where the Elands River flows. On the dam wall I saw numerous Grey Heron sitting at various points along the wall as well as Reed Cormorant and White-breasted Cormorant. Lesser Striped Swallow and Little Swift were hyper active around the wall and a Hamerkop and numerous Red-winged Starling were resting on the wall. On the road back to the entrance gate I spotted a solitary Black-headed Heron in a clearing a a lone Sacred Ibis flew overhead.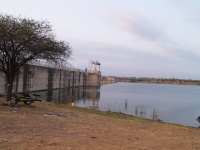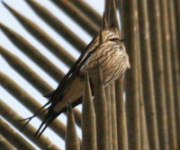 On the road to Geddes Bay that I next explored I saw Crested Lapwing, Rock Pigeon, Speckled Pigeon, Common Fiscal, Lourie and Magpie Shrike. The entrance to the dam runs next to the village rubbish dump and is not fenced off at all. The road leads to the waters edge and there is a road that runs west along the shore line for about a kilometer and because the acacia woodland is so thick you have to explore further on foot (I walked up the shoreline for about 2 kilomerers and could have continued much further if I was not being careful with how much time I was allocating for this part of the trip - I did find it hard birding the shoreline on foot as it seems like I would scare birds off more than when I arrive at a spot in my car).
On the dam I saw Yellow-billed Egret, Great Egret (I so enjoyed their raspy call they give when they fly off), Red-knobbed Coot, African Jacana, Blacksmith Lapwing, a wader that I suspect is a juvenile Ruff as the legs are greenish and not orange, Black-winged Stilt, juvenile Grey-headed Gull, White-faced Duck, Egyptian Goose, Malachite Kingfisher, Little Egret, Grey Heron and Three-banded Plover. On the shoreline and in the acacia trees I saw Violet-eared Waxbill, Blue Waxbill, Marico Flycatcher, Tawny-flanked Prinia, Levaillant's Cisticola, Speckled Mousebird, White-browed Scrub-Robin, Black-headed Oriole, Southern Boubou, Lesser Striped Swallow, African Pipit and Crimson-breasted Shrike.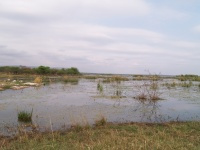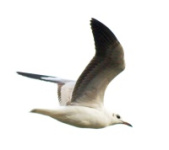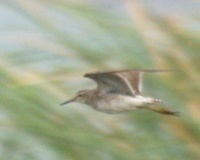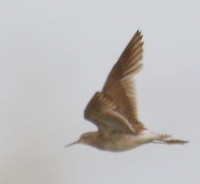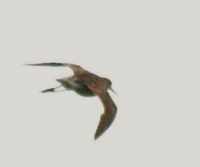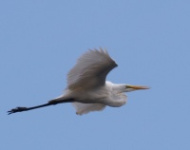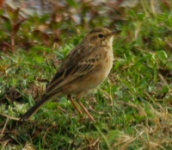 On the way to western gate I stopped to take a look at the area of wetlands (point 7) but with the dry season we are in they were totally dry. At the Elands River bridge I saw Lesser Striped Swallow, Burchell's Starling (one day hopefully one of these Burchell's will morph into Meve's Starling - my Joburg Zoo sighting does not count unfortunately!) and Black-shouldered Kite.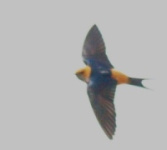 From here it is just about a kilometer to the turn off to the western gate to the dam and on the dirt roads from the tar road to the water's edge I saw Red-billed Hornbill, Cattle Egret, Southern Pied Babbler, Blue Waxbill (boy they are everywhere at the moment and in large groups too), Crested Francolin, Yellow-billed Hornbill, Black-throated Canary and Sabota Lark (Wow, confident call on a Lark id! Scary), a LBJ that could be Rattling or Levaillant's Cisticola or even a Neddicky (not so confident on this one!!!), Long-billed Crombec, White-browed Scrub-Robin, Firefinch (I suspect that it was Jameson's) and Fork-tailed Drongo.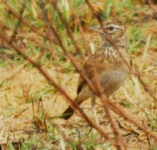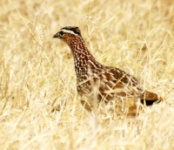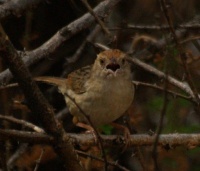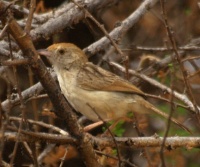 Suddenly the dam became visible and I realised that I had been driving along the shoreline for a while without realising it. I had my GPS on terrain instead of Satellite - which would have helped! I spent the next hour or two stopping at various spots along the way to where the road disappears into the dam (strange - maybe some people have aqua cars or it has to do with boat launching) and I would walk down to the water's edge and see what I would come across. Here is a summary of what I saw on this northern side of the dam: Common Moorhen, Squacco Heron, White-faced Duck, Black Crake, African Fish Eagle, African Jacana, African Wattled Starling and Swainson's Spurfowl.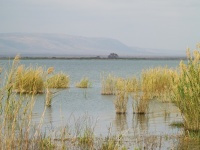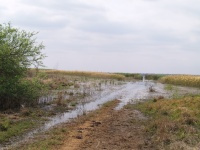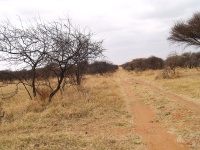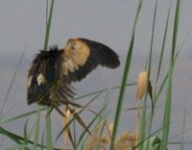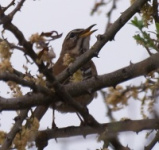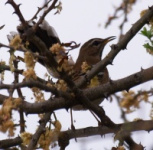 On the way back to the tar road I spotted Violet-eared Waxbill, more Blue Waxbill, Green Wood-Hoopoe, Arrow Marked Babbler, Pied Crow, Namaqua Dove, Fork-tailed Drongo and lots of Cattle Egret (like 20).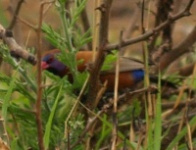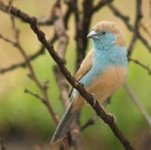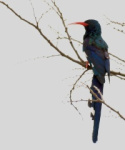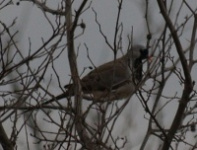 I made my way towards the village of Loding - not so keen in going through the gate and towards the dam again, but to search for Red-billed Buffalo-Weaver. In the village I stumbled across a little dam used by cattle and was surprised to see a great amount of bird life around the dam - including my second encounter with Comb Duck and this time up close. Around the dam I also recorded African Jacana, Hadeda Ibis, Red-chested Swallow, Blacksmith Lapwing (of course), Southern Masked Weaver, Cattle Egret, Lesser Striped Swallow, White-winged Widowbird and numerous species of dove and pigeon.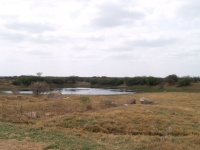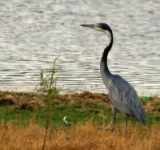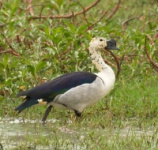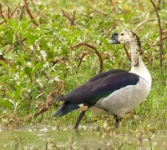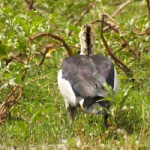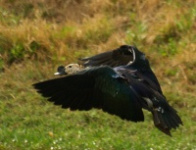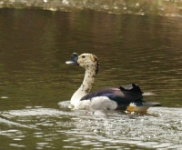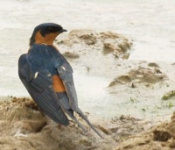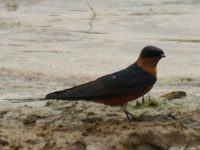 A drive through the rest of the village saw me record White-browed Scrub-Robin, Crimson-breasted Shrike, White-browed Sparrow-Weaver, Red-winged Starling, Rock Pigeon, Lilac-breasted Roller, Violet-eared Waxbill, Laughing Dove, Southern Grey-headed Sparrow, Scaly-feathered Finch and Cape Turtle Dove. Then on the way out of the town I spotted a large nest in a tree on the property of a school that I could not get close to and took some pics of a black bird near the nest. Only when I got home did I realise that it was a male Red-billed Buffalo-Weaver. Fortunately I got up close to a large flock of these birds at the entrance to the Mdala Nature Reserve which I visited that afternoon but I guess despite this horrendous photo I will have to put down Loding as the site where I first recorded them. I also saw a raptor flying over the village that I am convinced was a Gabar Goshawk but I was not able to get even a record shot of what would have been a lifer for me! They breed in this area and I even saw a second near Mdala Nature Reserve but would have had to crash my car to get a pic in time - and I was in my wife's car so crashing would not have been wise!!!